by

DEneeraj Multi-lingual services |
Russian Translation and Interpretation Services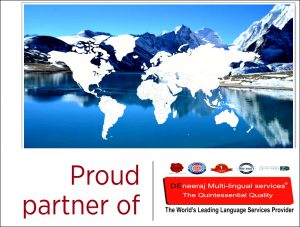 All our Russian linguists are highly experienced and skilled in terminologies and  effectively  they can use to translate and localise your documents. In addition to Russian document translation in Mumbai, we also offer a range of other linguistic services and solutions such interpretation, VO, Dubbing, teaching  and language validation  . DEneeraj Multi- lingual services® (DMS) Russian Translators, Interpreters  & Teachers in India  have experience working with all types of  documents in all requisite fields.
For the more info please mail us or call at neha@deneeraj.in  &  +91 9820 17 17 66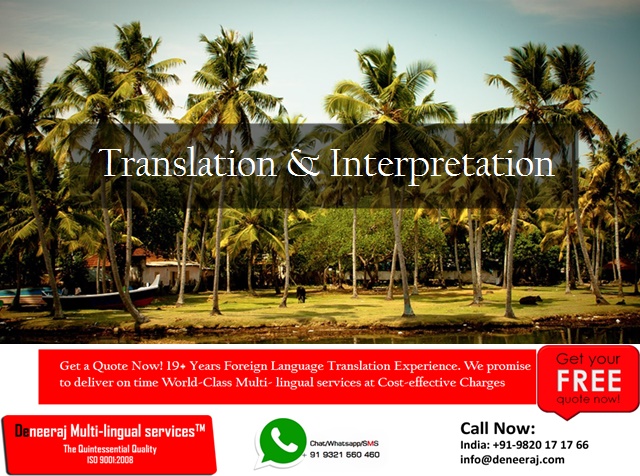 We offer a range of Russian Translation and Interpretation Services in Delhi  for businesses, both small and large.
Russian Translation and Interpretation Services
Russian translation of Documentation
Russian translation of Product and User Training
Russian translation of e-Learning
Russian translation of Product Specifications and Marketing Guides
Russian translation of Marketing and Sales Literature
Russian translation of Software Applications
Russian translation of ERP Content and Software
Russian translation of Multimedia
Russian translation of Design Guides and Specifications
Russian translation of Legal Documentation
Russian translation of Compliance and Regulatory Content
Russian translation  of Health and Safety Content
Contact us now for a FREE quote!
By Deneeraj Multi-Lingual Services
Our Russian translation team provides exceptional quality and service by taking a customised, consultative approach to each project.  We Provide multi language services for global players s to get your products and services  to market quicker and share vital product  and services information with an international  chain.