DEneeraj Multi- lingual services® (DMS) Welcomes You
Since 1998, DEneeraj Multi- lingual services® (DMS) has been a preferred destination for Multi-lingual, Multiregional, & Multicultural translation, localization, Voice Over, interpretation, dubbing and website localization services across a number of different industries and sectors; company based in Lucknow, India. We have also presence in Mumbai, Delhi and Spain. We can manage everything from SI equipments and all manual translation to conference interpreting and simultaneous interpretation. Our certified linguists can translate or interpret in over 160 different languages and every linguistic assistance is backed by our 100% Satisfaction Guarantee. DEneeraj Multi- lingual services® (DMS) TRUST (Trusted by the world's best companies).
DEneeraj Multi- lingual services® (DMS)  offers a complete English translation service, turning a wide range of documents from most European languages into English and vice-versa. All this work is undertaken by native speakers of the target language. This ensures that the results always meet the highest linguistic standards.
Our Multi-lingual, Multiregional, & Multicultural services have been designed to satisfy all the needs of any potential client. Our experts have all been selected for their command of their original language as well as for their know-how in specialist areas.
Multi-Lingual, Multiregional, & Multicultural Services Include:
Biochemistry Automotive Information technology
Insurance General subject matter Law Engineering
Advertising Marketing Administration
Telecommunication and Media Environmental
Finance and Banking
Videos for Conversion
Explainer Videos
Sales Videos
TVC
Product Videos
Videos for Emotional Impact
Social Impact Videos
Short Films
Corporate Videos
Technical Animation
Training Videos
Safety Videos
We have 19 Years
Of Experience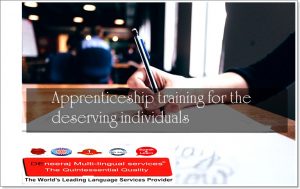 The Importance of Web Content Writing Find a Quality Web Content Writer, NOW! Continuous learning and training makes us better
Read more.