Foreign Translation Services India| Interpretation Agency | 160+ Languages
DEneeraj Multi- lingual services® (DMS) has a network of over 2,000 linguists—the best in the business. All of our Translators, Interpreters, Voice-Over Artists, Trainers, and writers are native speakers of the target language and renowned experts in their subject matter Expertise. They are thoroughly designated professional translators who are tested and evaluated by DEneeraj Multi- lingual services® (DMS) Quality Linguistic Evaluation System (DQLES). In addition, they are qualified by translation and interpretation industry various organizations.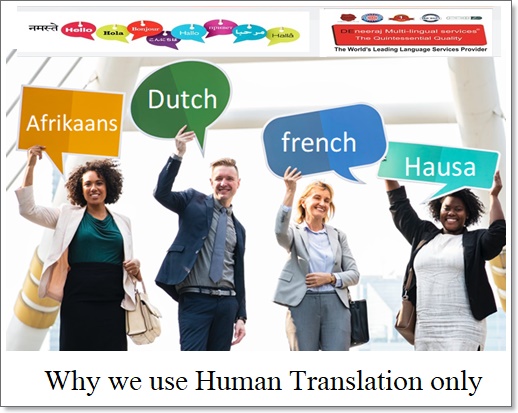 How DEneeraj Multi- lingual services® (DMS) Works:
We only hire linguistics who combine SME with proven language skill
We deploy the most knowledgeable and fitting translation team for your project
We monitor performance metrics for every interpreter so only the most skilled linguists work on your projects
All our English to Arabic Translation in Pune are proficient enough to execute with exceptional Linguistic value we offer your venerated projects.  No other company can match our precision, knowledge and our interest to absolute customer satisfaction. DEneeraj Multi- lingual services® (DMS) is the one-stop linguistic solution in Hindi Translation &  Interpretation Services in Mumbai for any corporation looking for accurate Translation, Interpretation & Transcription at highly competitive tariffs.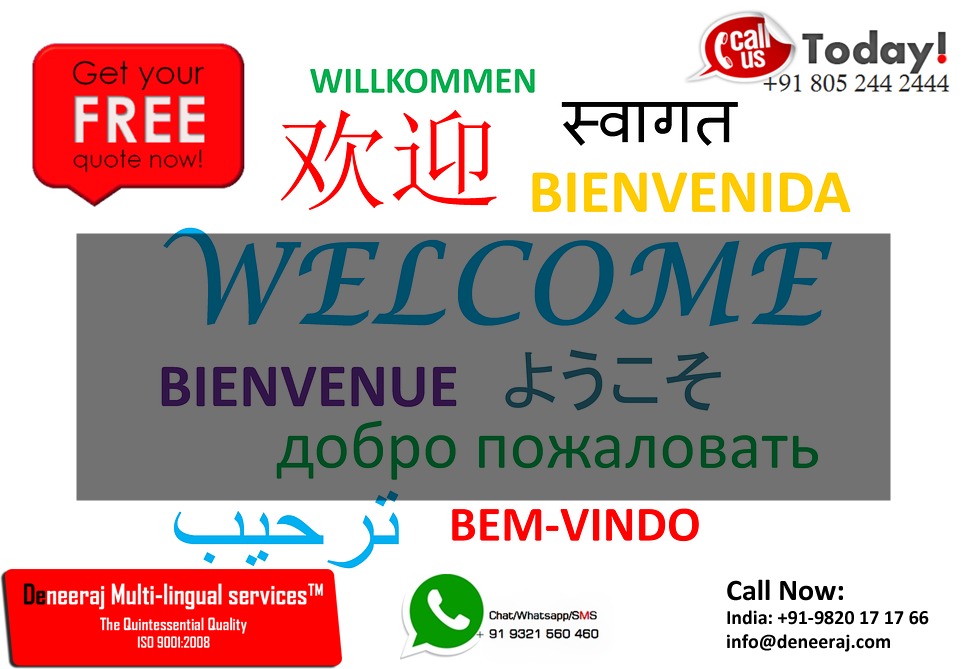 Our German Language Translation in Delhi, your venerated projects need the absolute attention to the accuracy with cultural understanding and only human translators can achieve the same our professional Korean Translation in Hyderabad we opt a systematic translation methodical with Subject Matter Expertise (SME) which is choosing the right term can be accomplished by human efforts. Our Chinese Translation  in Mumbai with Indian born Chinese Translators.
Arabic translation company in India, French language translation company in India, Korean Translation in Delhi, Spanish Translation in Mumbai, Foreign Language Translation in India, German Website Localisation in India, Spanish in India,  French Editing & Proofreading in india, Hindi desktop publishing in Mumbai, Hindi Language translation company in  Delhi, Hindi Language translation  in  Pune, Hindi Language translation in Bangalore,  Hindi Website translation  in India.
Whatsapp us

NOW

at +91 9321 560 460
Contact us now for a 

FREE 

quote!
Foreign Language Translation, Interpreting, Training, Voice-Over, Editing & Proofreading, desktop publishing in Mumbai, Delhi, Pune, Bangalore, India