by

DEneeraj Multi-lingual services |
Interpreters with Translator Equipment
We provide interpreting and translation services with equipment  in India for national and international  conferences and corporate meetings in Hyderabad, Delhi, Lucknow, Kolkata, Bangalore and Chennai in India and also  the south Asia region. DEneeraj Multi- lingual services®; the global leader in Innovative Language Translation Services & Solutions in over 160 different languages and every linguistic assistance is backed by our 100% Satisfaction Guarantee. We provide translation equipment in Delhi on rental SI Interpreter in Delhi.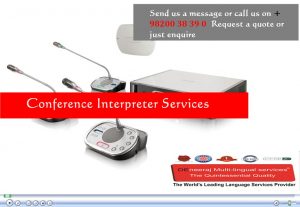 Whatsapp us NOW at +91 9321 560 460
We have successfully  arranged conferences with simultaneous translation equipment in India – Hindi    French, Spanish, Portuguese, Russian, Japanese,  and Mandarin. We can source conference interpreters in Mumbai, translators  and equipments in more than 160  languages, as well as many other European and Asian languages.
Interpreting, Interpreting & Translation Equipment
Translation and Interpretation Services and Solutions
We offer  Simultaneous interpretation in India and   our team provides exceptional quality interpreting  services by taking a customized, consultative approach to each project.  We Provide multi  language services for global players  to get your products and services to market quicker and share vital product  and services information with an international  chain.
 translation of Documentation
 translation of Product and User Training
 translation of e-Learning
 translation of Product Specifications and Marketing Guides
 translation of Marketing and Sales Literature
 translation of Software Applications
 translation of ERP Content and Software
 translation of Multimedia
 translation of Design Guides and Specifications
 translation of Legal Documentation
 translation of Compliance and Regulatory Content
 translation  of Health and Safety Content
Interpretations  in more than 160 languages in mumbai, Translator Equipment in Mumbai, Delhi, Pune India Rentals Mumbai, Delhi, Pune, Bangalore, Chennai, Kolkata, India
As very experienced  simultaneous translation services in Delhi provider, with  over 16 years of devoted service in bridging the gap of different linguistic barriers.  Conference Interpreting, also known as Simultaneous Interpreting, is an extremely multipart task and that expertise comes only with experience.
simultaneous interpretation Equipment:
With suitable Hindi simultaneous interpreters in Delhi  we also provide best conference equipment. We are equipped with knowledge and logistics to meet all of your simultaneous interpretation requirements.
Interpreters need: Interpretation soundproof booth, Transmitter, Console, Cables.  Audience needs: Receivers and Headsets
Contact us now for a
FREE

quote!

By Deneeraj Multi-Lingual Services