by

DEneeraj Multi-lingual services |
French, Spanish, Portuguese, Italian, English & Hindi Courses in Mumbai
Command over Language and right communication provide us with a strong and continuous  sense of self confidence , which gives us freedom to achieve  what we can. With connectedness and continuity of effective communication. DEneeraj Multi-lingual services® (DMS) French Course in Mumbai that offers you a great opportunity to learn French language in a joyful manner, because friendly  environment can have a much bigger effect on what we can do. No matter where we are in given circumstances, what we must understand that the  flow of efforts  and thoughts then we will continue to have elevating effect on our personality .
For the more info please mail us or call at neha@deneeraj.in  &  +91 9820 17 17 66.
Importance of languages in our life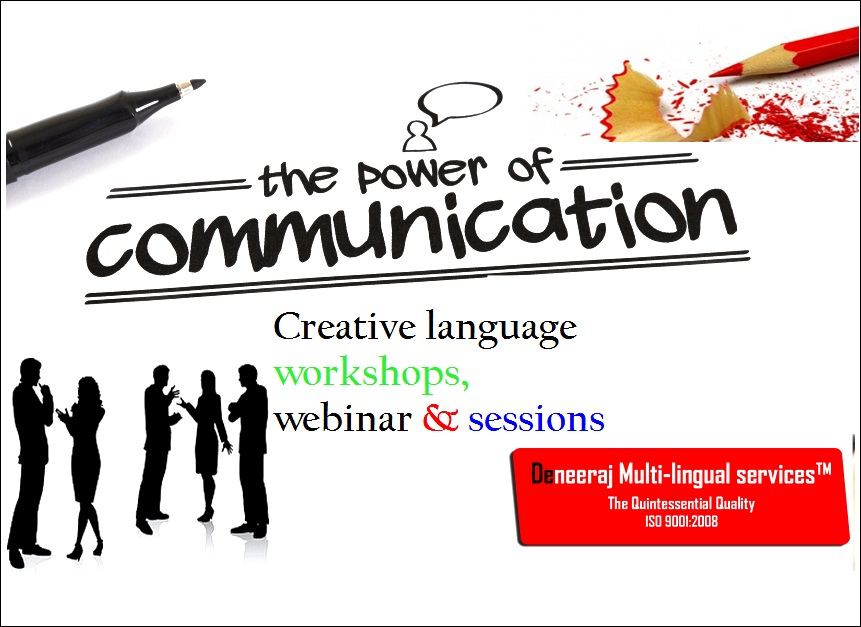 Join our French, Spanish, Portuguese, Italian, English & Hindi Courses in Mumbai, Delhi, Bangalore, Pune, Lucknow, Kolkata, Hyderabad, Surat, India
By mastering the all aspects of languages and multitudes of our personalities, we  can live a meaningful life. That we can do so, while at the same time improving upon on our skills such as culture, translation, food, art, interpretation, music, writing, reading, watching cinema and every possible skills of linguistic . We offer many courses and workshops to challenge and amplify your knowledge and abilities. Unfortunately we live in a world where there is more and more information, and less and less understanding and implementation. Though the social success depend on many factors but the real definition of "success" inexplicably resists being pinned down by one simple definition. That's why the success is very subjective matter in  hyper real objective world.  To achieve desired accomplishment  in the cotemporary world, the very idea that everyone is not capable of communication effectively is, in my opinion, silly. Join Spanish Language courses in Mumbai.
Everyone can be great orator . If the participant  is skilled enough and has an adequately diverse set of approaches and right technical knowledge, they can communicate with anyone with supreme confidence .
But however It is fair to say that everyone responds  to our language teaching workshops, webinar & sessions differently, and it is impossible to determine who will learn  quickly and who will take some time to master it.  But always remember that whether you're earning traditional communication courses   or advanced communication  techniques, persistence  and commitment are keys to open the golden door of future success .
DEneeraj Multi-lingual services® (DMS) TRUST  Creative language workshops, webinar & sessions
Focus  on optimizing language  communication skills . You can study  English, French   and Spanish  as a  language of instruction at the same time our team can customize the exact  curriculum and deliver the same  while focusing on individual language enhancement.
Transform Your Organization with workshops
DEneeraj Multi-lingual services®   outcome oriented Creative language workshops, webinar, sessions & Retreats