GET IN TOUCH WITH US
Most emails receive a response within 30 minutes
DEneeraj Multi- lingual services™ (DMS) is a Writing I proof Reading I Translation | Voice-Over | Interpretation |
Teaching | national & international Networking for Businesses; with Head- office at Lucknow, India with pan-India
operations. Since 1998, we've helped hundreds of customers find the right words with a full suite of interpreting,
translation and localization services— 160 different languages and every linguistic assistance is backed by our
100% Satisfaction Guarantee. DEneeraj Multi- lingual services™ TRUST (Trusted by the world's best companies).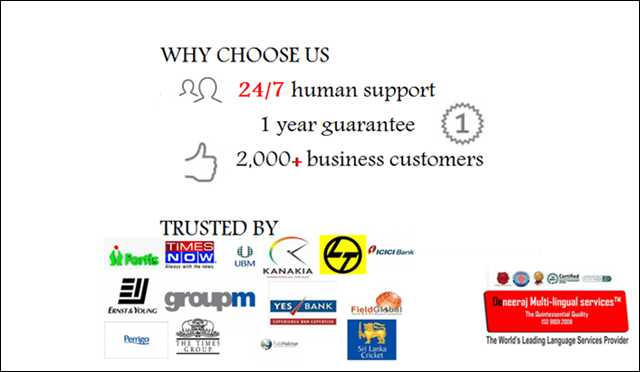 Lucknow | Mumbai | Delhi | Spain
Linguistic Solution Based on Global Expertise and Local Presence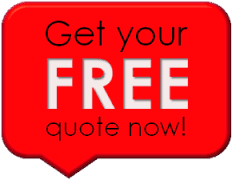 Email Address:
General Enquiries: info@deneeraj.com
Existing Clients: neha@deneeraj.in
Invoicing and Payments: finance@deneeraj.com

+ 91 9820 17 17 66
+ 91 9321 560 460

Skype: deneeraj & nehadeneeraj

Call us for a free quote : +91 98200 38 39 0

Mumbai (Bombay) :
+ 91 9820 171 766
+ 91 98200 38 39 0

New Delhi :
+ 91 9321 560 460

Lucknow :
+ 91 8948034394
05223 273 957

WhatsApp :
+ 918808903513

Corporate Office
First Floor, 1372, Udyan II, ELDECO, Lucknow, U.P., India.
PH- +91 8808903513 email : deneeraj@live.com
---
We are social:

---
Sister-sites : www.deneeraj.com / www.deneeraj.net / www.deneeraj.in / www.usaccentcourses.com
---