by

DEneeraj Multi-lingual services |
At DEneeraj Multi- lingual services® (DMS), translation and interpretation are about creating a closer   connection with your global customers and business associates. That is why our approach is to build customized linguistic teams and processes around each subject matter and native translators.
As a true Global Translation Company, We offer high-quality translation services that focus on the needs of your business. As part of our translation services we assign a dedicated Project Management team to overlook your project. Your dedicated Project Manager will supervise your project resolving any issues that may arise and bridging communication between our production teams and your team. Our focus is to connect your content with the accurate language professionals so that you can connect with your clients globally.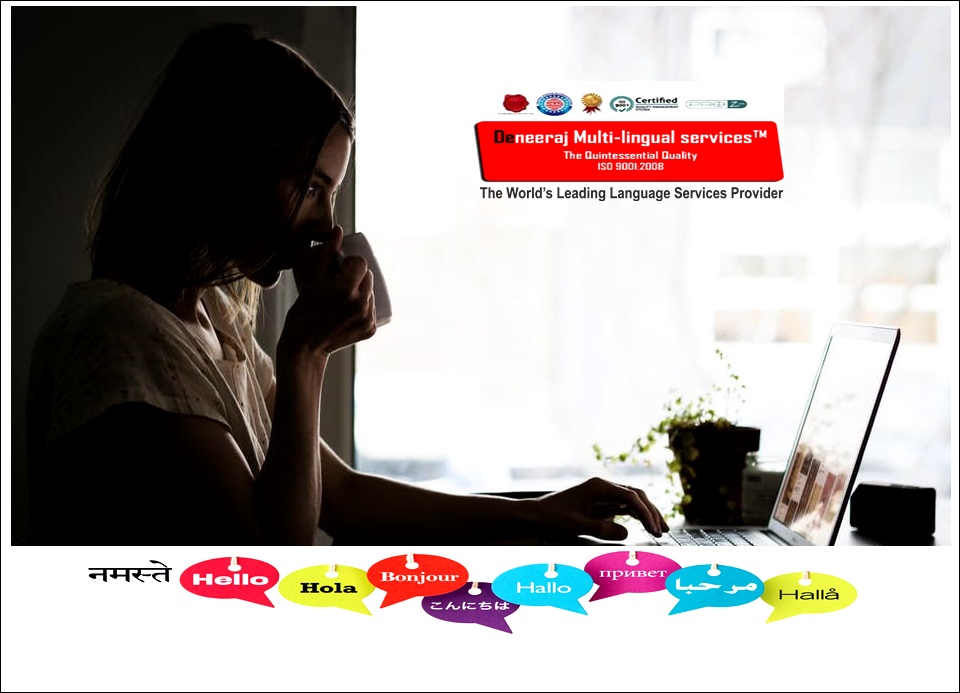 Transcription, Transcreation, Translation, Interpretation and Writing
DEneeraj Multi- lingual services® (DMS) translation company with more than 19 years experience. We're customized and creative, and with the multiple innovations and techniques.  We've made selecting and casting incredible voices easier than ever before.
Looking For Translators From All Over the World
NOTE- DEneeraj Multi- lingual services® (DMS) is always on the search for the new translation talents and artists that are in sync with the voicing industry. Send your resume, sample trnslation and voice sample ASAP,   email- neha@deneeraj.in
DEneeraj Multi- lingual services
® (DMS)

is trusted by Over 100 Companies

Including some of the world's largest and most prominent organization government and non governments both.

Our team of expert Translation Talents, Artists Translators, Writers and Interpreters with broad know-how in the most diverse fields. This knowledge guarantees that our clients will get best possible Simultaneous Interpretation services
Contact us now for a
FREE

quote!

By Deneeraj Multi-Lingual Services